Wednesday, December 21, 2005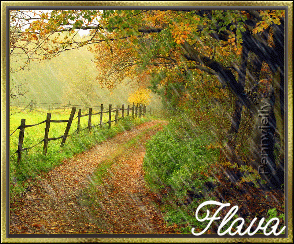 If you can find a path with no obstacles, it probably doesn't lead anywhere.
FRANK A. CLARK
***************
I know its not the end of the year folks, but you know Flava loves her some quotes...One day I am going to find the largest Quotable Quote books I can find. Quotes have simple truths drizzled with wisdom in them. They make you think and say..."Aha thats soo true." I was particularly drawn to this one as I reflected on the year ending. Yes folks Flava going deep today. Even once in a way I try to switch the mode and give you all a piece of FLAVA WISDOM..ahahahh..yeah right...well back to the scheduled program.
I think on all the trials and tribulations I encountered with none other than "Savior FLAVA"...Of course the hassles and lies I encountered leave a bitter taste in my mouth, the false friendships, backbiting and such would make one run from Literary Babylon..Yet I had to sit back and say..."What has become of all this? What are the positives? Did this road I treaded on leave me with anything positive?" Well I have my answer..YES!!!
I must say that I have met some great friends, one being Kisha, and I mention her because Number 1..she dont mind being mentioned..ahahhahah..But I got to say that in the beginning we held things down to pursue our dreams, regardless of the times when we did not see the same way and parted for a season, we put things aside and then began to evaluate the source of the issue..Thats mature adult behavior. Two heads working together instead of separately can accomplish many things. In the long run, we did what we had to do..stuck together and came out winners. Sistah girl can research her behind off...and now we free...We knowledgeable of our trade...We empowered more than ever by our negatives and pressing forward. We encourage one another..because folks when you out on that road and you feel you alone...Its not a good feeling...But every once in a while...You get a note froma friend..saying..."GREAT JOB" You know you not alone...I have to Thank Otiz, Who I havent seen in a while for just listening to me and letting me know..."YOU A WRITER and a GOOD ONE" dont let anything deter you...All my other friends in J-Land...Who I met from this writing blog..I couldn't possibly mention all the names...but I gotta say Hi to Celeste, Rebecca, Darla, Hadon, Liza, Jodi, Gabi, Pennie,Viv, Cyndy..Ok let me stop because its soooo many who just leave those words of kindness and emails and cards..Im like WHOA can't nobody tell me the INTERNET is all bad...I applaud you all for taking the moment to push this writing sistah on...I mean just knowing people care..make me try harder to be better in my writing..Im reading more books to develop my skills which gets me to thank my new Editor...Ms C...you awesome and you just good!!! I mean you showing me sooo much and sooo patient..you know this book is one project that I want to hit the mark..and you right there with me...And without my issues with the great CPN Publishers...I would have not met many of these people I mentioned...really any...because I never thought of a blog til my writings...So Yes there are positivity on the road I traveled and still traveling.
I think about the children at the school who I met and develop friendships. What greater blessing can there be than influencing today's generation of young people. Its a great responsibility, but the reward of seeing a child progress under your direction is countless. I gave freely of a talent that God has blessed me with..and I know in the long run things will go as my heart desires...Which gets me to this point.
Yesterday as I was driving on the real road...I had to say.."GOD I NEED TO SPEND MORE TIME WITH YOU"..Really folks..I been busy, working, writing and then I had to say..Have I read my Bible as I should??? I had to ask myself this because, I know I come off as weird..but the true source of my strength on this road of life is Jesus Christ, the Father God and the Holy Spirit that guides me...God has just kept me up when I wanted to fall. I know I wasn't alone on the road...Many times I wanted to just collapse and give up, but his voice kept pushing me and letting me know that the purpose that he has for me will be accomplished. What is the true purpose of this God that I serve. The purpose is to use my life as a light to draw people to his love and his mercy. To show people that goodness and kindness exist in humans. To show them the source of my strength is not OLIVIA but GOD himself...The true source of all things on this earth. Folks I know we all may have varying views and this not a religious speech...Personally Im not "religious"that word leaves a bitter taste in my mouth,but Im a Spirit- filled woman who loves the Lord...Yes I have faults and many times on this road...I can't say I handled things in the correct manner, but I can tell you this...Im woman enough to go to the one I have wronged and correct it...Not many can say that...but once you learn this..that road will once again become less lonely.. A great person is one who can say..HEY I WAS WRONG...I admire that in someone.
Well also in closing...I can say walking on this path has let me know...I have the potential to do anything I put my mind to. I never thought a book cover I designed would be in book stores. I never thought for real..I would actually have a book published. Now I take the publishing wounds I encounter and look at them as a growing process. This allows me to heal. Folks you gotta let wounds heal. Wounds heal by recognizing they are there and then paying attention and applying the right medicine to it..The right medicine may be an apology, it may be time alone, it may be cutting someone off...it may be a variety of things..the key thing is...RECOGNIZE and LET IT HEAL...

Well Im finished for now..but I think you all get the point...If the road has obstacles...Deal with them and move forward. Count your blessings that you still have a mind to press forward...and when you get there...give God the Praise for bringing you through.
Now move over Oprah! That was a FLAVA MOMENT!! roflmboooo..

Peace and Christmas Presents!!!


FLAVA
Posted by Flava :: 11:33 AM :: 1 comments


---------------oOo---------------